8 Cool New Year Worksheets 2023
Time to dust off your old planners and workbooks from last year. Happy New Year Worksheets will keep you organized for the coming events and this year's memories!
You can download the free printable PDF file at the end that contains eight pages of worksheets.   
New Year Worksheets
New Year's Eve can be a time filled with magic and wonder. It can also be an exercise in scribbling lists. For those who love both, these worksheets are sure to please! 
Write down your best moments from this year on the below worksheet.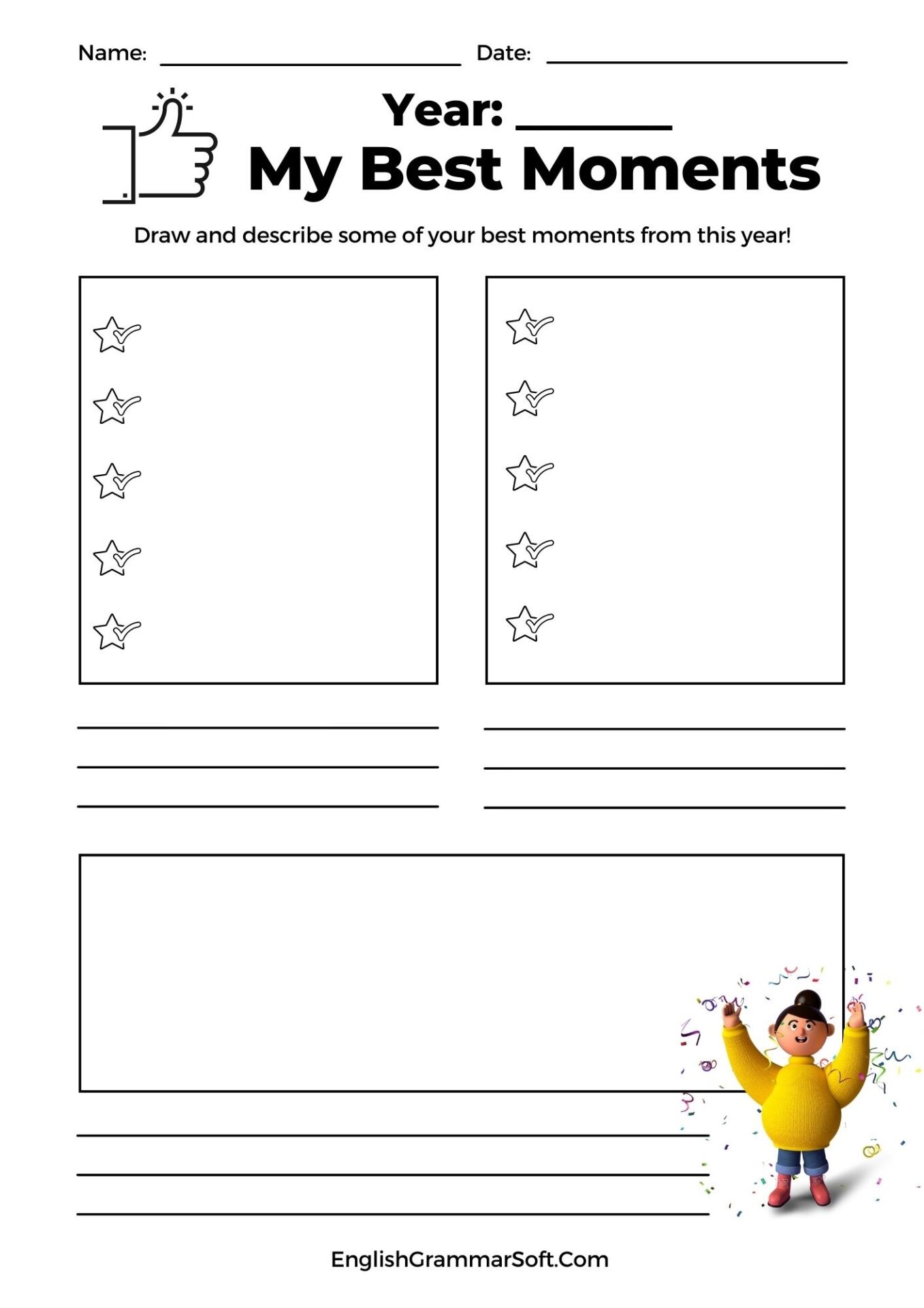 End of year reflection worksheet. Who was your teacher? What were your grades and the names of friends you made this year?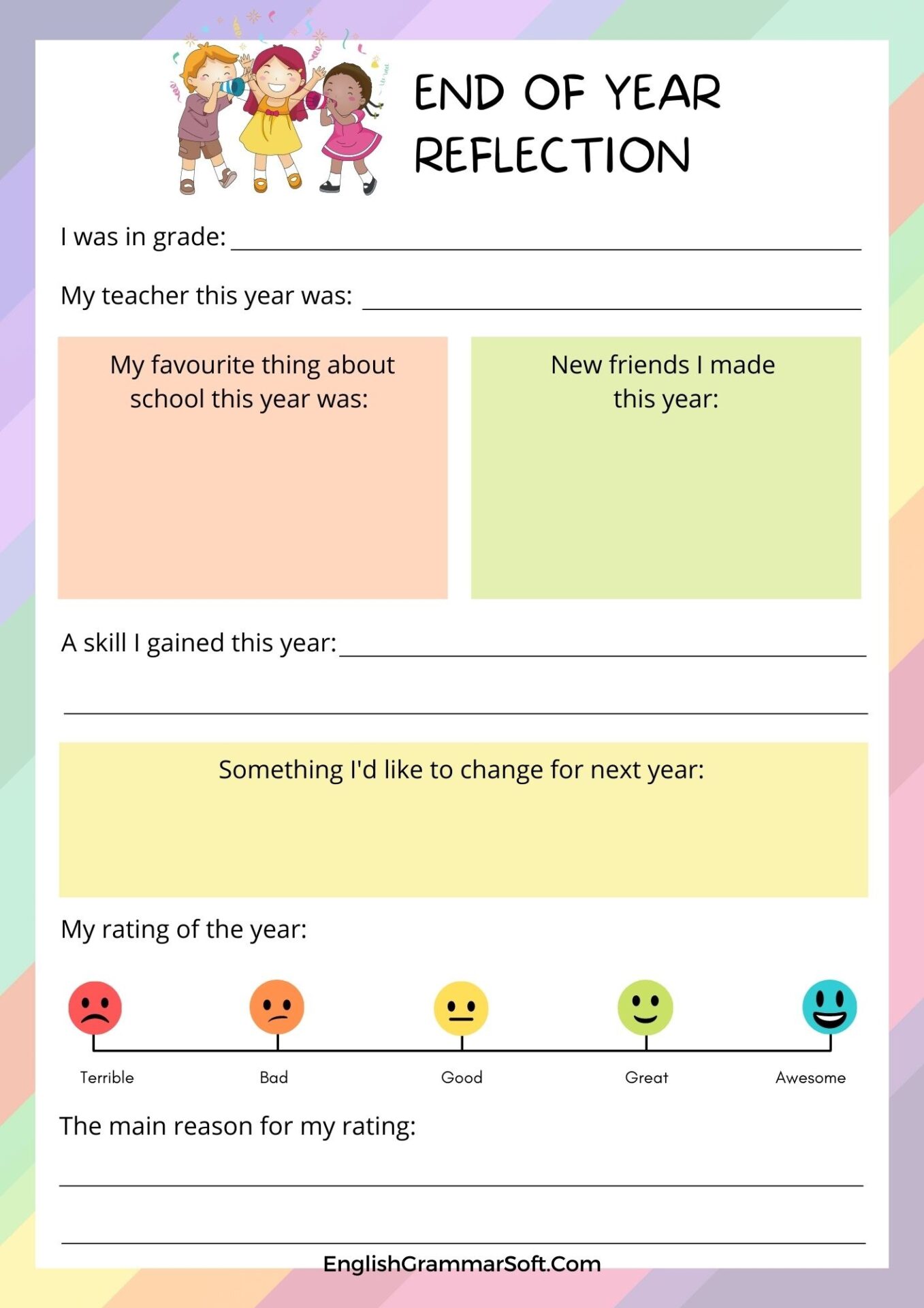 Acrostic poetry is easy! By using this worksheet, brainstorm the words or phrases that rhyme and align with the topic.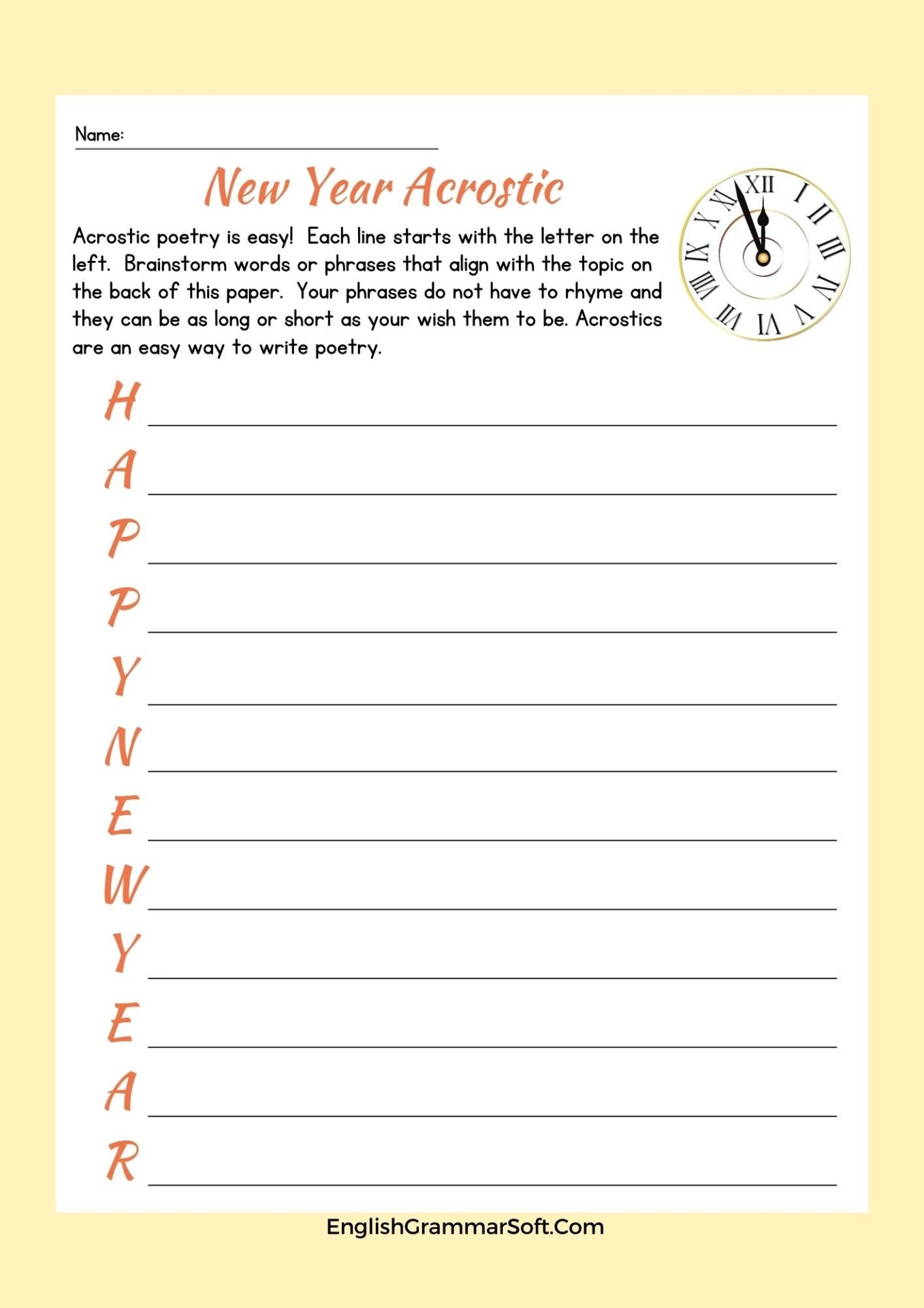 Write about yourself on this worksheet.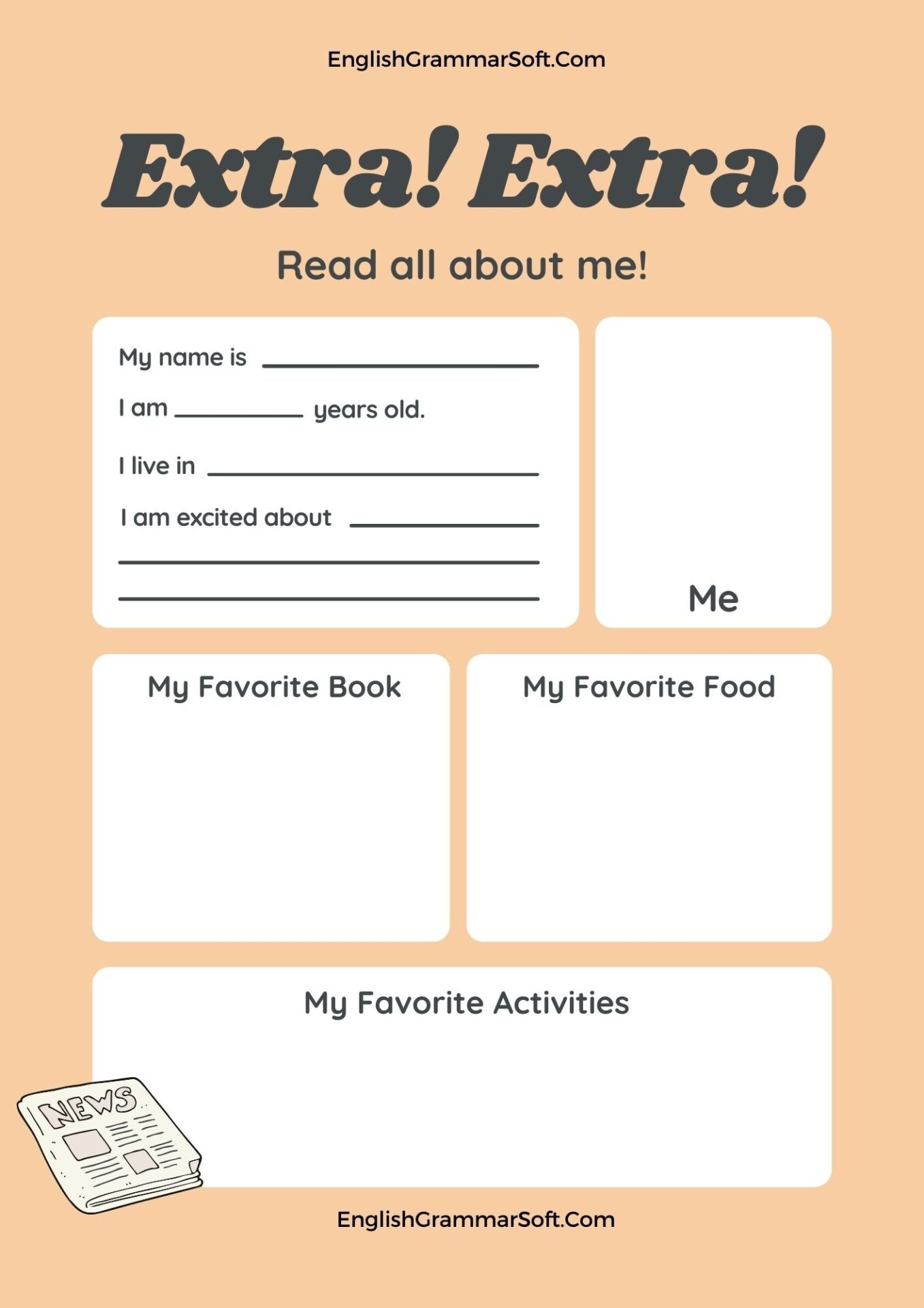 Note down some important memories of the year.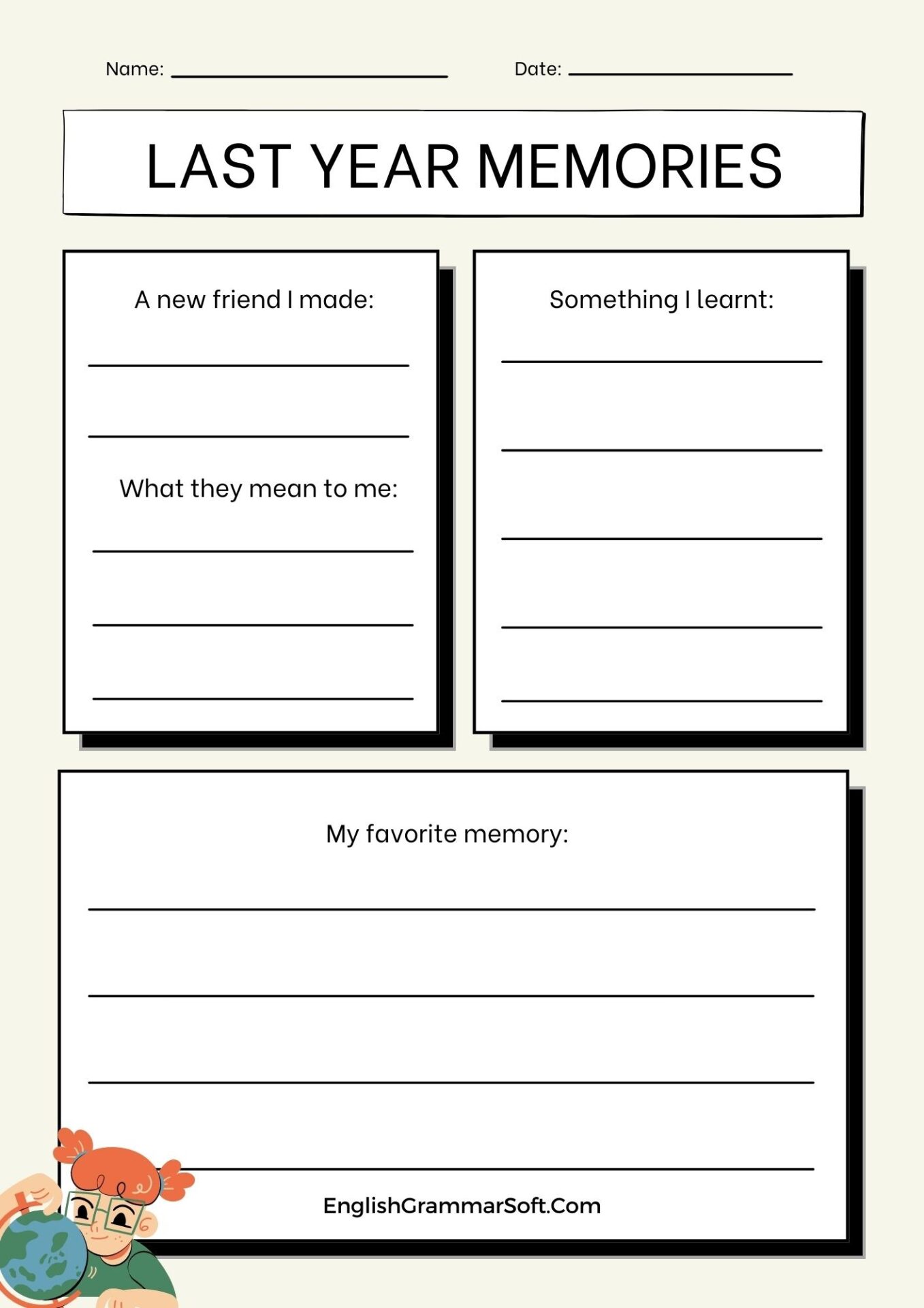 What are your five most important new year resolutions?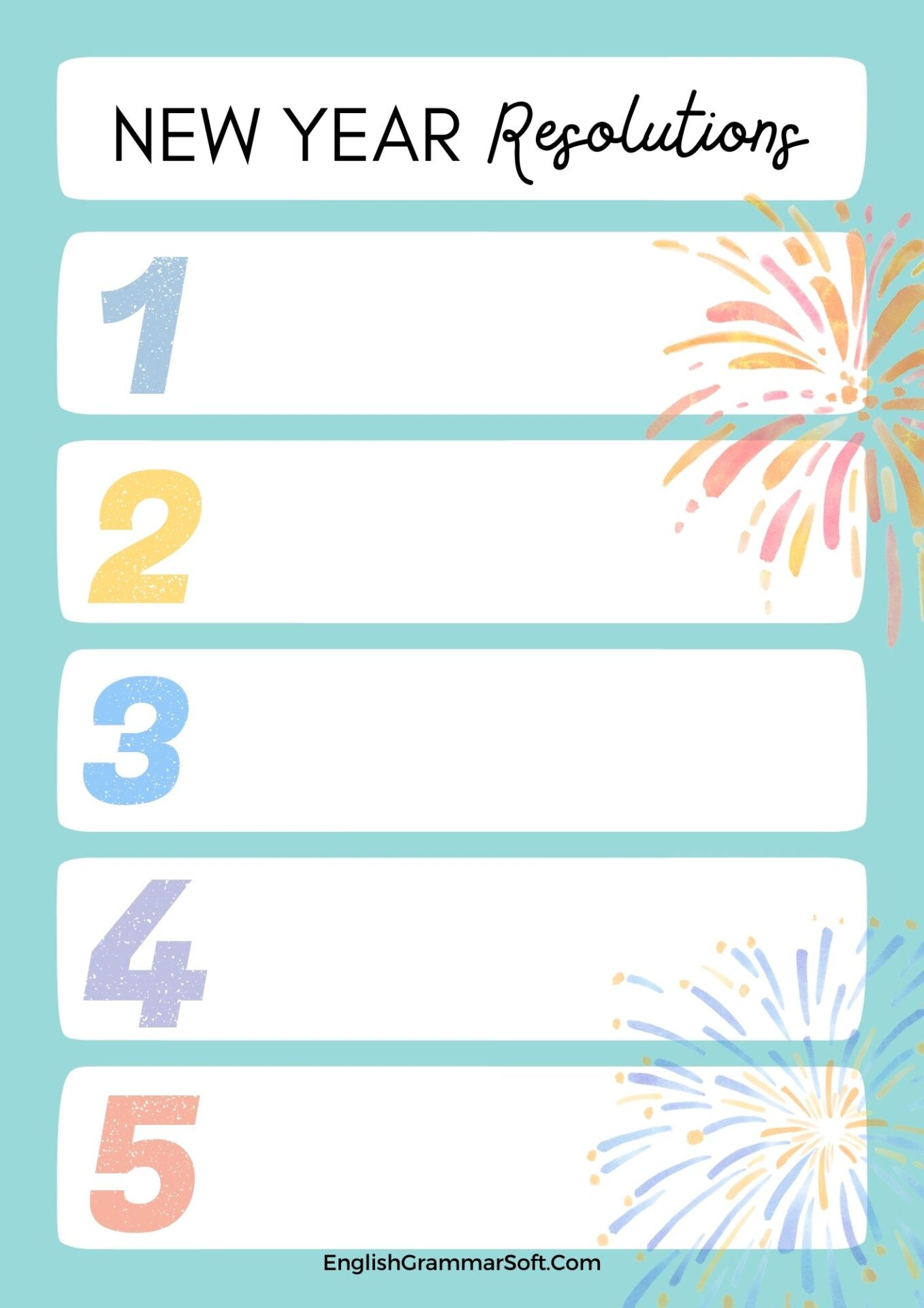 Do you have smart goals to achieve in the new year?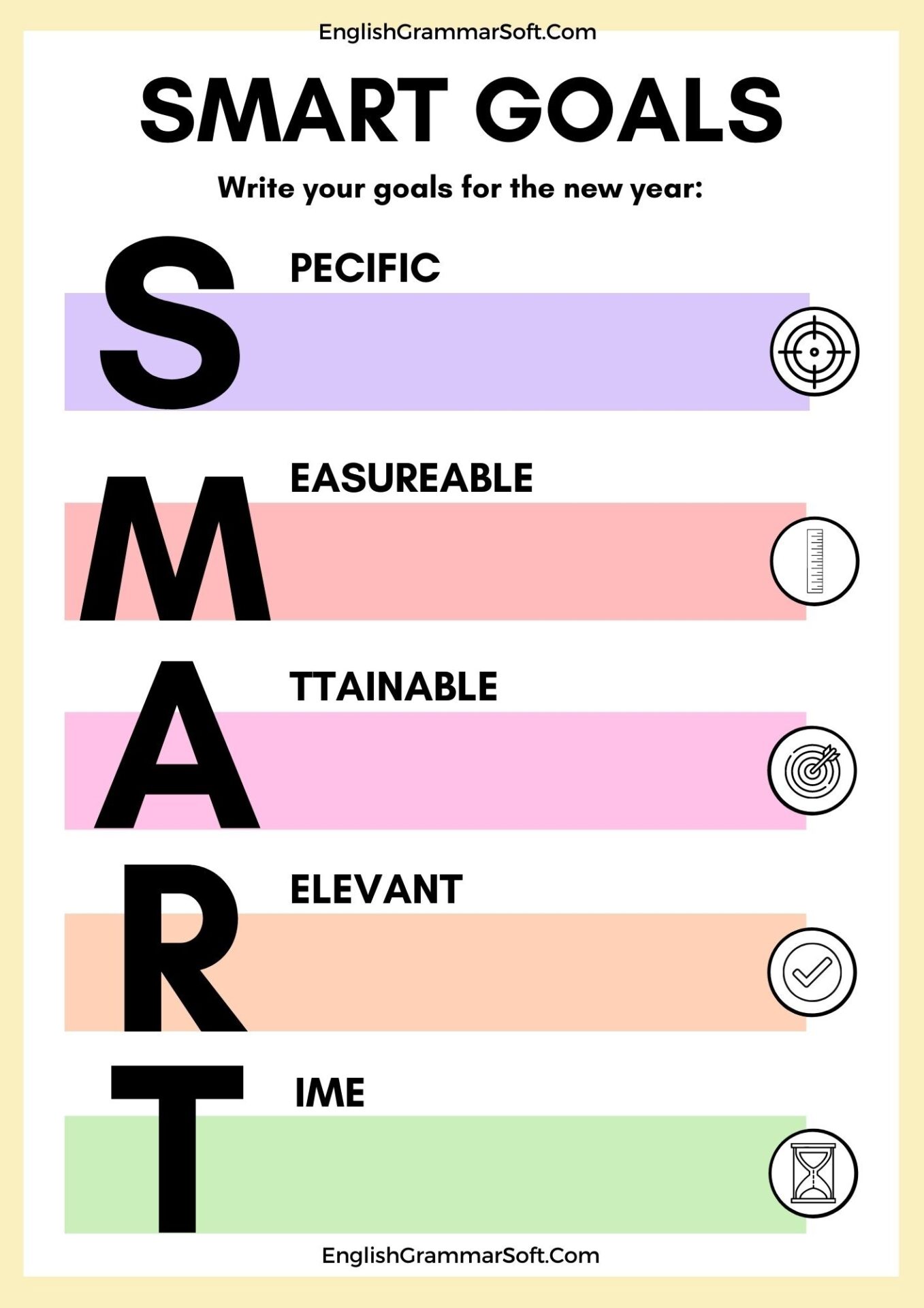 Goal setting is an important part at the start of the new year.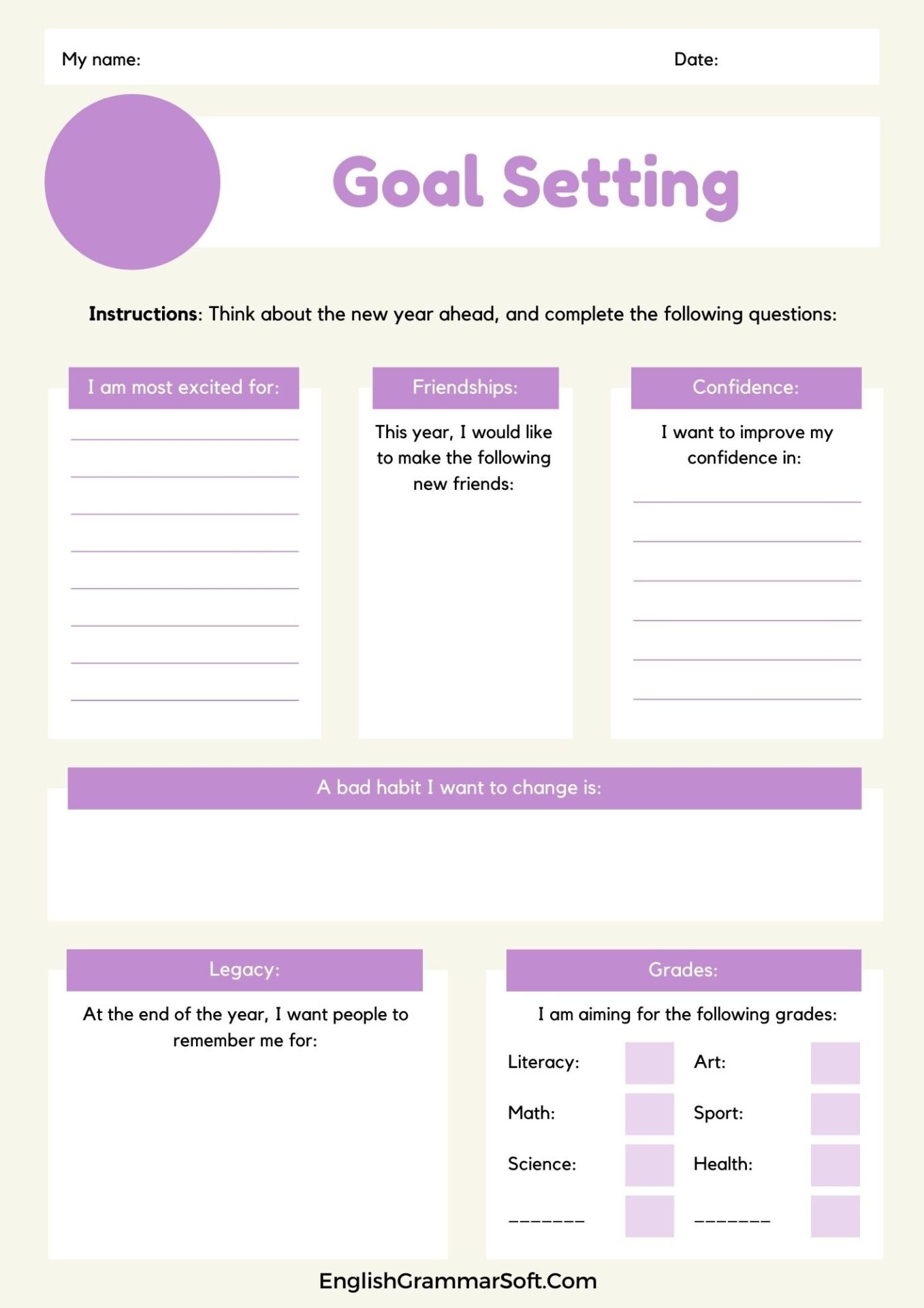 Download New Year Worksheet pdf (Print Quality)
You might be interested